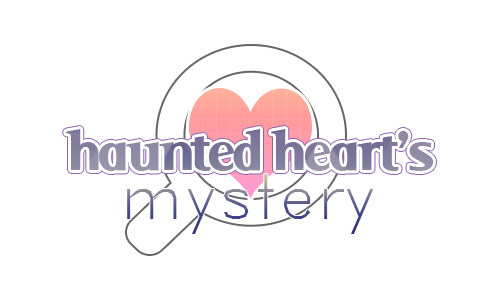 Haunted Heart's Mystery
A downloadable game for Windows and macOS
Story:
Four girls are trying to plan their class's Halloween party, but they're out of ideas until they remember the rumor going around about the school being haunted. The girls decided to figure out how the rumor came to be for their party, and search the school after hours for any clues. They soon find out that there's a mystery behind the rumor, and it's up to them to solve it before the night's over!

Characters:

Main Character

The main character of the story. She can either decide on what gets done, or sit back to let the girls decide on what to do during this mystery.
Karla
Karla mostly looks to the logical side of things, so she doesn't have a good grasp of making decisions on both fact and her emotions, as she normally focuses solely on one or the other.
Ava

Ava is an all around talented person, but doesn't always see it. She's also a very curious person who wants to try her best.

Cynthia

Cynthia isn't too interested in searching the school and she isn't too trusting of the situation. When she's more comfortable, she can be a very supportive person.
Features:

-Customizable Main Character name
-3 Romance Options with a possible 4th
-7 Endings, with a possible 8th and 9th
-Each romance option has a Romantic Route and Platonic Route
Team:

Writer, Programmer: mononami
Main Artist(Character Design/Sprites, GUI, Logo): pinkllama
Install instructions
The ZIP is named by the game title, but the actual file for the game and it's files are named "Yuri Game Jam 2016"! (Version 1.2 should have the bugs with sprites, fixed. There won't be anymore updates for the game like the 4th girl's route or the extras page, so I apologize.)
Download
Download
HauntedHeartsMystery-1.2-all.zip
48 MB